Consulting Services for the Wine Industry
For more than two decades, we have worked with many architects, builders, and winemakers during the planning and design stage, continuing throughout the project. With years of experience we are able to quickly and efficiently envision the ultimate goal of the client, by evaluating space, function, budget, while keeping in mind future plans for expansion.
With projects as small as a punch down cart for bins, to a powered radio controlled overhead bridge punch down system, our expertise has brought practical and cost-saving solutions to our clients.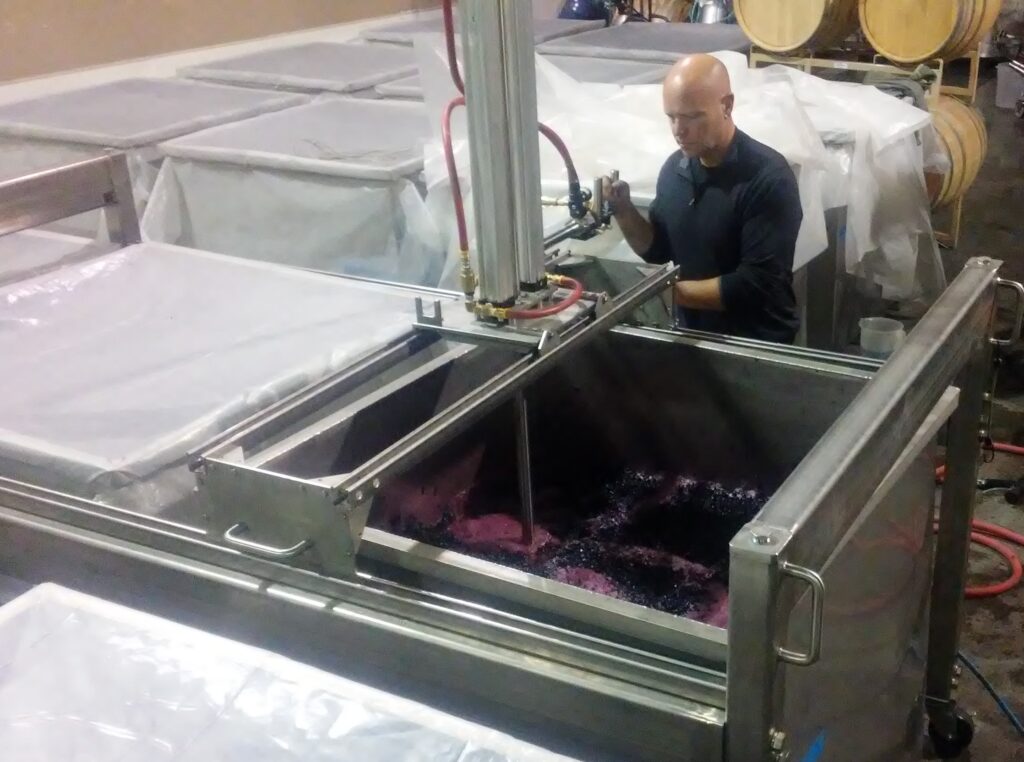 Our custom-designed punch-down systems are unique in that they are made to order. No winemaker, owner, or space is the same, therefore, each product is made to specification to ensure long-lasting use in a practical application.
We can assist in solving and working with:
unexpected obstructions
remodeling alternatives
downsizing options
difficult space configuration
budgetary restrictions
expansion project
new site
Experience excellence with our consulting services for the wine industry. Elevate your winemaking process with personalized solutions, from creating a wine punch down tool to optimizing fermentation punch down. Our expertise extends to innovative machine shop designs, enhancing your overall winemaking experience.
Contact us before you build, remodel, or move. Invest in your vision.